Which F.R.I.E.N.D.S character is your friend and what to gift them?
Gifts for your friends. Could it BE any tougher? It is one of those seemingly easy tasks that you postpone until you are in a fix. Talk about making plans…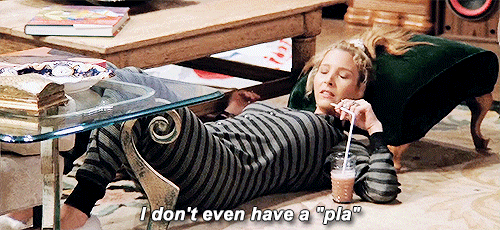 There are countless gifting ideas out there but how to find a quirky gift for your best friend? The prime step would be figuring the enigma that your friend is. Each friend is unique so naturally, you need unique gift ideas as well. Which part of their gloriously colorful (and equally annoying) personality do you cater to? Here is a little game/ guide for you.
 Hear us out, each of your friends very distinctly embodies a character from our favorite sitcom. We will help you connect the dots,  draw the similarities, and tie your friend to one character.
1. JOEY
If your friend is Joey, you are in luck! He is probably the easiest to gift. They are simple souls, the child of the group whom everyone is unconsciously protective of.  First things first-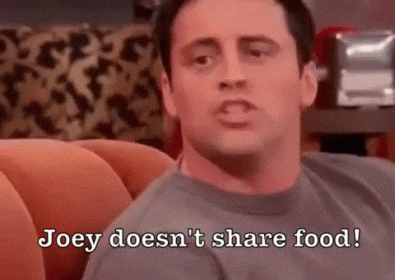 Appeal to the foodie in them.
Everything comes behind food. Everything. Always the ones to clean up their plate (and later yours), there is no stopping them. Their knowledge of all eateries of a place comes with the memorized menu card. Nothing like a savory gift to make their day. A set of Pizza lapel batches or a quirky fork and spoon earring to evoke the foodie in them. Or its too late, gift-wrap a sandwich.
Deck up the Ladies' Man:
Some classy and non-cummbersome no-tie shoes so they aren't late for their dates (or trip on their untied laces). It gives a chill vibe with a gentleman undercurrent. They will be all set to nail their How you doin?
Bring out the Teddy Bear:
They are big human teddy bears. They would go glassy-eyed even if you give them a sock.  Remember Joey's little penguin Hugsy? Get them a darling plush toy gift they could have a good nap with. Or a sleeping mask to spend some quality time with their nap buddy (wink wink).
Arouse the Ambition:
In spite of the seemingly care-free facade they put out, they have the passion and they burn with it. You know for sure that someday they are going to make it BIG. Give them a galaxy pendant for good luck. Something they could hold on to when they get cold feet.
2. RACHEL
The classiest of the bunch. None can dress as elegantly or grab attention as fluently. They turn heads when they enter the room. The most underrated. It is not just because of their looks, mind you. But their personality. Sharp, strong snobbish, smooth and super-smart. That makes it extremely hard to purchase a present. You don't want to disappoint them, they are likely to exchange it.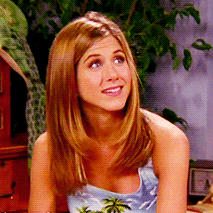 Summon the Spotlight:
For the show-stoppers that they are, make sure you cater to their stardom needs. Aim for their wardrobe and dresser. You shall hit the mark for sure. A note of caution though- make sure you imbibe class in everything you get, no cheap, loud or vacant. Which makes vintage a great option, the timelessness holds the charm.
Arm the Shopping spirit:
Their lives revolve around shopping schedules. Stressed? Shop. Happy? Shop. Sad? Shop shop shop. They know the real world sucks and they cope with shopping. Perk their past time by gifting them shopping essentials- shopping bags, wallets, comfortable shoes
Sorting the Scatter-brain:
They aren't great at keeping track of things. Monica's grandma is still rumored to be wandering around 5th Avenue. Get them this super specific shopohoilc notepad to make note of the babies to be tended and grandmas to be picked up.
Bring in Peace:
Being the life of the party is hard. Spotlight isn't often soft. They need their alone time to regain their strength. That is why you find Rachel surprisingly well-read in the show. A quaint, mellow night light would soothe her as she sleeps. Don't forget to tell them how much you love and appreciate them while gifting them a gift for the boss girl.
3. MONICA:
The perfectionist, the slightly strict (slightly obsessive) Mama Bear and The Hostess. They have probably given you a color-coordinated list of what they like and dislike. Should be easy, getting them a gift...right? They know everyone, plan in advance, and get the perfect gifts. Which makes it really hard to match their standards. If you don't get it right…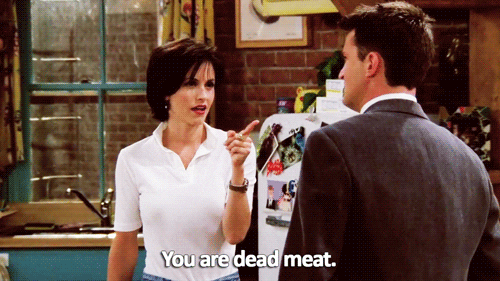 Pamper the Perfectionist:
The best bet to please them is to get organizers for everything possible- jewelry, books, dresses, and even tissues. Cleaning equipment, spray bottles and gloves are the cheap and shimmering go-to. It might seem simple, but trust us-for them that is Gold. trust us, they would a planner or journal kit gift.
Fire up the Fitness Freak:
They love being in immaculate shape. While we must take a leaf from Chandler's book and scurry when Monica works out, we could perk them up with a little gift they could add to their routine. Let's appeal to their inner fitness guru with a gift best for the gym freaks.
Rile up Romantic:
There was never a better Romantic than Monica. She has a hard time leaving memories behind. Be it getting upset when Ross gets married or having to live with a boy when Rachel had to move out. Get them a memory keeper. It is okay to get a little mushy. Have a hopeless romantic in your gang? Get them a F.R.I.E.N.D.S themed merch and watch them bawl their eyes out!
Because without her we will all be lost.
 4. PHEOBE                
The Weird One. The one in the gang who is always on another plane of existence, super receptive nonetheless. They are full of purple and orange while the world around them is black and grey. Their out-of-box thinking knows no bounds. So what to gift these artsy people?
Suffice to say, we gotta be extra creative.
Mingle the Mystic:
They have strong opinions, these people. Do not, we repeat, get them a fur coat. Instead, play it safe and smart with out of the world gifts to match their aura. Always indulge their mystic side with thoughtful gift ideas.
Go Random:
Random is their middle name. You could give her a 3D picture of a semi-bald woman with black hair (Yes, Gladys) and she will live joyously with it.
Invoke the inner pet lover:
Remember Phoebe's little rats? She made a quaint little box and nursed them with Mike. They love beings of nature at heart. Rope their pets in, you shall be hailed a hero.
5. ROSS
The nerd of the group. The entire gang knows they shall make it big in intellectual arenas. But the real world? Not so much. They might need a hand here and there, with flirting or flushing toxic partners. They might come off as moody and react strangely. We shall watch out for that. But of course, they are fine.
Channel the Nerd:
Get them super-quirky notebooks that help them with their academic endeavors. Nothing shows you care better than a stoic belief in their abilities.
Try out Cool:
You should get them out of their world now and them. Deck them up to invoke a chill vibe (NOT LEATHER PANTS) and help them smash their next date. They will thank you later.
Calm the Nerves:
Because they have had err...incidents and aren't socially great, they have their bad times. We all remember the left-over sandwich episode. Get them a gift that grounds them and conveys everything is going to be okay. Bottom line? Gifts for the introverts.
A huge dose of positivity is all that they need.
6. CHANDLER
The Sarcastic and slightly sad yet delightful one. The cute, clean one who is often misunderstood on so many levels. They have a specific taste in things. Not great with people, they have seen tough times, so it always helps to perk them up a bit. Note of caution, never remind him of his responsibilities. Something light perhaps? Aim for cool gift ideas.
Told you.
Go Classic:
They know the office; they know home - nothing much. Which does not leave a person with a lot of gift options, right? Get them a card. It is classic and real nice. Personalize with a sarcastic comment which they might enjoy. I mean, we all have kept our card gifts, right? There's just something special about handwritten notes and gifts.
Homely Honey:
They prefer Jell-O smoothies to cocktails. What does that tell about them? Homebodies. Get them that barcalounger. If your purse is too light, get a warm set of gifts that will make them comfy in their cubby-hole.
Little bit o' love:
Send them love. Lots of it. They haven't had it easy. Remind them they are superheroes. And that they make the day better by simply being 'them'
And there we have it, the fun F.R.I.E.N.D.S guide to gifting. Make sure to match your friends to our favorite sitcom and make sure to tell us how it went! Because no matter what we will always be there for you.